Managing a moving company is no easy task, and the competitiveness of every business in the industry certainly doesn't help. Don't let yourself fall behind. Here are seven tips to manage your moving company better to help push you to further heights.
1. Build Trust
Trust is a fundamental part of running a moving company. That's why building a good reputation should be a priority. However, this isn't all that easy and may take quite the process. So what can you do to win over customers? Regardless of what the people demand, they'll always be looking for a few things, and that's what you should aim to give:
assurance of top-quality services
fair and honest pricing
services worthy of their money
good reviews and ratings
license and insurance
Keep in mind that consistency in providing the best services and stress-free experience is the best way to gain the trust of the masses.
2. Secure License and Insurance
Customers will be handing over their household items and prized possessions and paying you on top of that. They deserve to have that peace of mind when working with you. Showcase your license and insurance.
Put your license and license number on your website's footer, so it's featured on each page. The insurance can be on the homepage and about us page. Also, don't forget to write both 'Fully License" and "Fully Insured" on your metadata to make sure it's the first thing people see.
3. Proper Marketing
Keeping your moving company running is one thing. Growing it is another. Without a systematic marketing strategy, this won't be easy. How do you make it simpler? Advertising. Ensure you promote your business on Google and social media platforms like Facebook and Instagram. It's also good to build connections with real estate agents or create a referral program.
Moreover, Search Engine Optimization is just as crucial in improving your online presence and bringing more potential customers to your website. The only downside to this is that it takes time to bear results. So in the meantime, you can use PPC marketing with Google ads, write content, or get backlinks. Although you may have to spend money, the outcome and development of your site will make it worthwhile.
4. Hire Professional Staff
A moving company can't thrive without professional staff, whether it be the drivers, the moving crew, or the front desk. They all have to be skilled, experienced, and knowledgeable in their jobs to provide efficient and premium services, guaranteeing that every relocation you do proceeds without a problem. As a result, customers will be happier and trust the company more.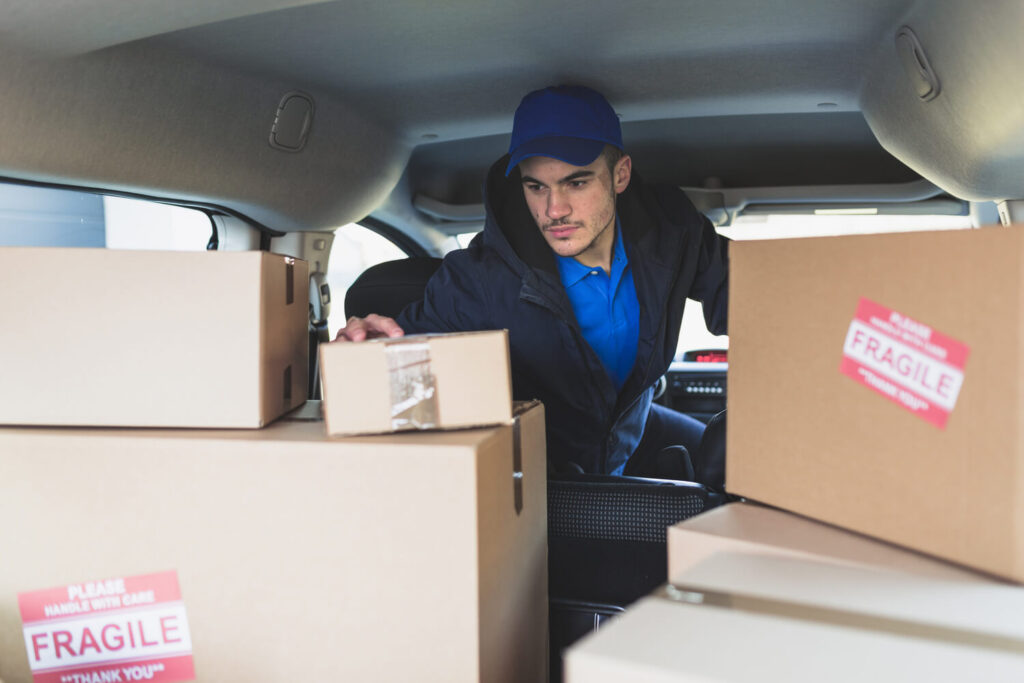 5. Research Potential Customers
In a field as busy and competitive as the moving industry, you'll need to stay on top of everything. A great way to do that is by understanding your customers. Get to know what they need, want, and expect to receive from their movers. Keep up with trends and demands, and up your game to stay on track.
6. Keep the Company Busy All Year Round
It's a given that you should hustle hard in the peak season. During this time, there's no shortage of people moving houses, making it a perfect opportunity to generate profits. However, you can only do so much due to limited resources, workforce, trucks, and equipment. Knowing this, it's not wrong to work extra during busy days, but putting in an effort and preparing for the off-season is also something you can't miss. Remember to set up advertisements and arrangements to attract customers in the off-season to keep your company bustling throughout the year.
7. Be Active on Social Media Platforms
Social media can boost your moving company's image and online presence. Use this to your advantage. Sure, it's probably not the first place to go when looking for movers, but it still greatly aids in promoting your business. Plus, plenty of people may visit your profile when researching who to hire before they even call you. Maintaining a good, reputable image there is a must. Be sure to update regularly, interact with followers, and post pictures of recent moves.
Conclusion
It is your duty to lead your moving company to success. Luckily, now that you're here, things will be much less difficult. Let this article guide you as you manage and grow your moving company.